How Xtreme Shield™ Coating Increases the Life of Your Tent
More than 10 years of cross-industry research and rigorous testing went into our new Xtreme Shield tent coating. It extends the life of a tent's waterproofness by three times. But what is it, exactly? We explain it all here.
Have you ever experienced this? You pull your tent from the closet, start to unfold it and it's… sticky, kind of gummy, maybe the seams are flaking off. Your tent's not that old. So, what happened?
Science!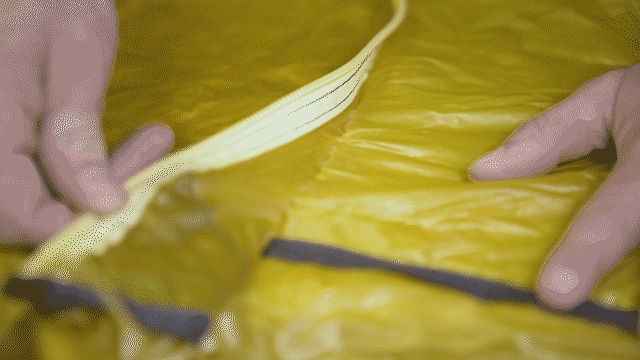 Over time, moisture, heat and humidity have been chemically breaking down your tent's waterproof coating and seam tape—both as you've been using it and storing it—leaving you with a defeated tent.
This natural process, called hydrolysis, happens much more quickly on today's lightweight tents, an issue that's been frustrating the tent industry for more than a decade.
For 10 years, the MSR tent team has had nose to the grindstone—in the lab, talking to scientists—searching for a solution. Searching for the key to extending the life of your tent's waterproofness. (Giving up isn't exactly in our DNA.)
But it was when we went outside the tent industry that we finally found what we were looking for.
Revolutionary Xtreme Shield waterproof coating

We began by looking at industries that require ultra-durable waterproof coatings to protect their products from the elements. Taking cues from their coating formulas, we developed a coating that's revolutionary for the tent industry. We're calling it Xtreme Shield.
How is it different? The magic is at the molecular level. Xtreme Shield's polyurethane features a molecular chain that's formulated specifically to hold up against heat and humidity. Therefore, it resists the premature degradation that traditional tent polyurethane coatings experience.
For you, this means a tent that lasts much longer, with a quality that's maintained over time. In fact, this waterproof coating is 3 times more durable than standard coatings, giving you reliable weather protection season in and season out.
Developing the formula, however, was the easy part. It took years of testing to learn how to apply Xtreme Shield to tent fabrics in the production process. Now, having proven its performance, we're excited this coating continues MSR's efforts to deliver long-lasting gear you can trust.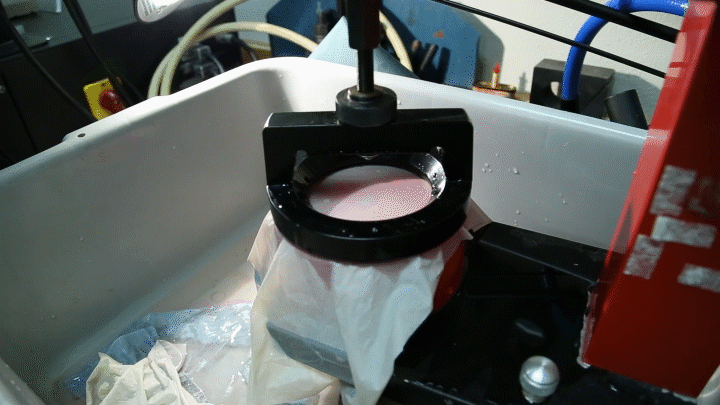 Durable, long-lasting seams

To address the seam tape flaking issue, we use a precision-stitched, factory-sealed seam that's not only more durable than a taped seam, but can be maintained over time if need-be to ensure it provides watertight protection over the life of your tent.
What makes the construction so durable? For starters, we use a lap-felled seam, which is extremely strong. Secondly, our meticulous stitching creates a tiny, precise hole. Finally, we go back to a tried-and-true poly-cotton thread blend that swells when wet, a thread proven in the rugged tents of the past. As an extra measure of defense, we add a seam sealing step at the factory, which ensures the tent is rock-solid and reliably watertight out of the bag regardless of the environment you plan to use it in.
While taped seams degrade and peel off over time, ruining your tent, our stiched seams can be cared for over the long-term. As your tent ages, adding sealant to any areas affected by wear will keep your seams performing well for years to come.
Such quality construction demands the careful craftsmanship that we've always built into MSR products and we're proud to once again offer the level of long-term performance you expect from MSR.
When developing the longer-lasting coating, we knew we'd need seams that held up just as long.
Innovation begins at the end of comfort zones
While dropping seam tape feels like a bold move, we've never been ones to follow the status quo when a better solution exists. Our goal has been a singular one: deliver gear you can rely on long-term. On today's lightweight tents, seam tape is often a short-term solution, like a band aid over the seam.
Instead, we believe your tent is an investment and should be built to last. With the Xtreme Shield waterproof coating and a far more durable stitched and factory-sealed seam, we're proud to say MSR's lightweight tents deliver our superior quality for longer—staying in the field, out of repair shops and out of landfills.
The Xtreme Shield waterproof coating and this seam construction is featured on these tents and shelters starting in 2019:
Zoic™ Series
Hubba™ Series
Hubba™ Tour Series
GuideLine™ Pro
Thru-Hiker Mesh Houses
E-Bivy™
Pro™ Bivy
And in 2018 for the FreeLite™ Series.