Xtreme Shield™ System Increases the Life of Your Tent
More than 10 years of cross-industry research and rigorous testing went into our new Xtreme Shield tent coating. It extends the life of a tent's waterproofness by three times. But what is it, exactly? We explain it all here.
Have you ever experienced this? You pull your tent from the closet, start to unfold it and it's… sticky, kind of gummy, maybe the seams are flaking off. Your tent's not that old. So, what happened?
Science!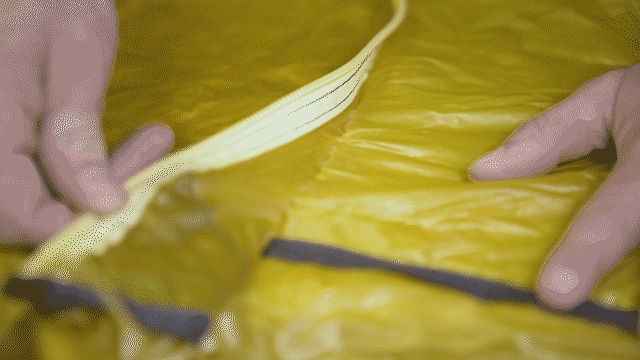 Over time, moisture, heat and humidity have been chemically breaking down your tent's waterproof coating and seam tape—both as you've been using it and storing it—leaving you with a defeated tent.
This natural process, called hydrolysis, happens much more quickly on today's lightweight tents—an issue that's been frustrating the tent industry for more than a decade.
For all those years, the MSR tent team has had nose to the grindstone—in the lab, talking to scientists—searching for a solution. Searching for the key to extending the life of your tent's waterproofness. (Giving up isn't exactly in our DNA.)
But it was when we went outside the tent industry that we finally found what we were looking for.
We're calling it the Xtreme Shield System—a two part solution that maximizes the life of your tent's waterproof coating and keeps those seams intact.
Revolutionary Xtreme Shield waterproof coating

We started by looking at other industries that need ultra-durable waterproof coatings for their products. Taking cues from their coating compositions, we were able to develop a coating that's revolutionary for the tent industry.
How is it different? The magic is at the molecular level. Our new Xtreme Shield polyurethane features a molecular chain that's formulated specifically to hold up to heat and humidity. Therefore, it resists the premature degradation that traditional tent PU coatings experience.
For you, this means a tent that will last. In fact, this waterproof coating is 3 times more durable than standard coatings, providing protection season in and season out.
But just because we had the formulation, doesn't mean it was easy to apply to the fabric. It took years of testing to learn how to apply it in the production process. Now, we're excited that it continues MSR's efforts to deliver gear you can trust over the long run.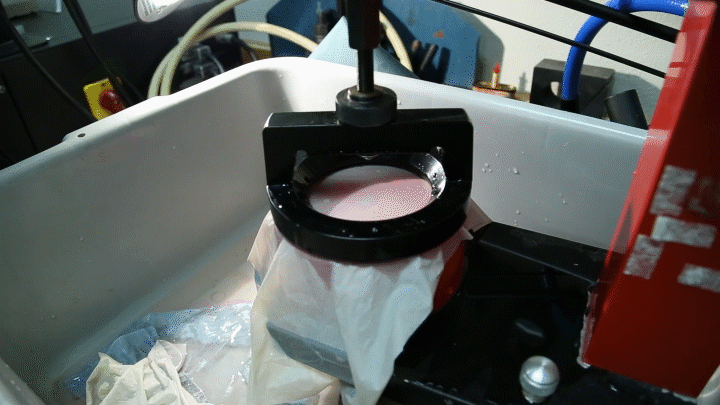 Durable seams that last the life of your tent
To address the seam tape flaking issue, the second part of our Xtreme Shield System is an ultra-durable seam. Using a precision-stitching technique and a water-resistant thread, we create a seam that lasts the life of your tent.
What makes it so durable? For starters, it's a lap-felled seam, which is extremely strong. Secondly, our meticulous stitching creates a tiny, precise hole. Finally, we go back to a tried-and-true poly-cotton thread blend that swells when wet, a thread proven in the rugged tents of the past. Quality construction like this demands the careful craftsmanship that we've always built into MSR products.
When developing the longer-lasting coating, we knew we'd need seams that held up just as long.
Innovation begins at the end of comfort zones
Why are we ok with dropping seam taping? We've never been ones to follow the status quo when a better solution exists. Our goal has been a singular one: deliver gear you can rely on long-term.
We believe your tent is an investment and should be built to last. With the Xtreme Shield System, we're proud to say MSR's lightweight tents deliver far more years of use—staying in the field longer, out of repair shops and out of landfills.
Premium products require care
Like any long-lasting, high-performance product, your tent requires care.
In most conditions, the Xtreme Shield System offers excellent weather protection from the elements. Most users likely won't need to seal the seams, but if you anticipate camping in periods of heavy or prolonged rain, seam sealing is a good idea and adds additional long-lasting protection.
We don't think this maintenance is reason enough sacrifice the quality of your tent.
We've tested the array of sealants out there and recommend Gear Aid's Seam Grip +FC Fast Cure Sealant (for the easiest application) or Seam Grip +WP (for the most bomber application).
Continuing a legacy
MSR stoves are built for the long haul, as are our water filters, snowshoes and—our tents. The Xtreme Shield System solves the two fundamental problems that degrade a lightweight tent's weather protection, and it adds to the reasons why MSR gear has always been built to last.
The Xtreme Shield System is featured on these tents and shelters starting in 2019:
Zoic™ Series
Hubba™ Series
Hubba™ Tour Series
GuideLine™ Pro
Thru-Hiker Mesh Houses
E-Bivy™
Pro™ Bivy
And in 2018 for the FreeLite™ Series.