WHY
?
BOILS UP TO 4X FASTER THAN COMPETITORS' STOVES IN WINDY & COLDER CONDITIONS.
(8 mph/ 32° F)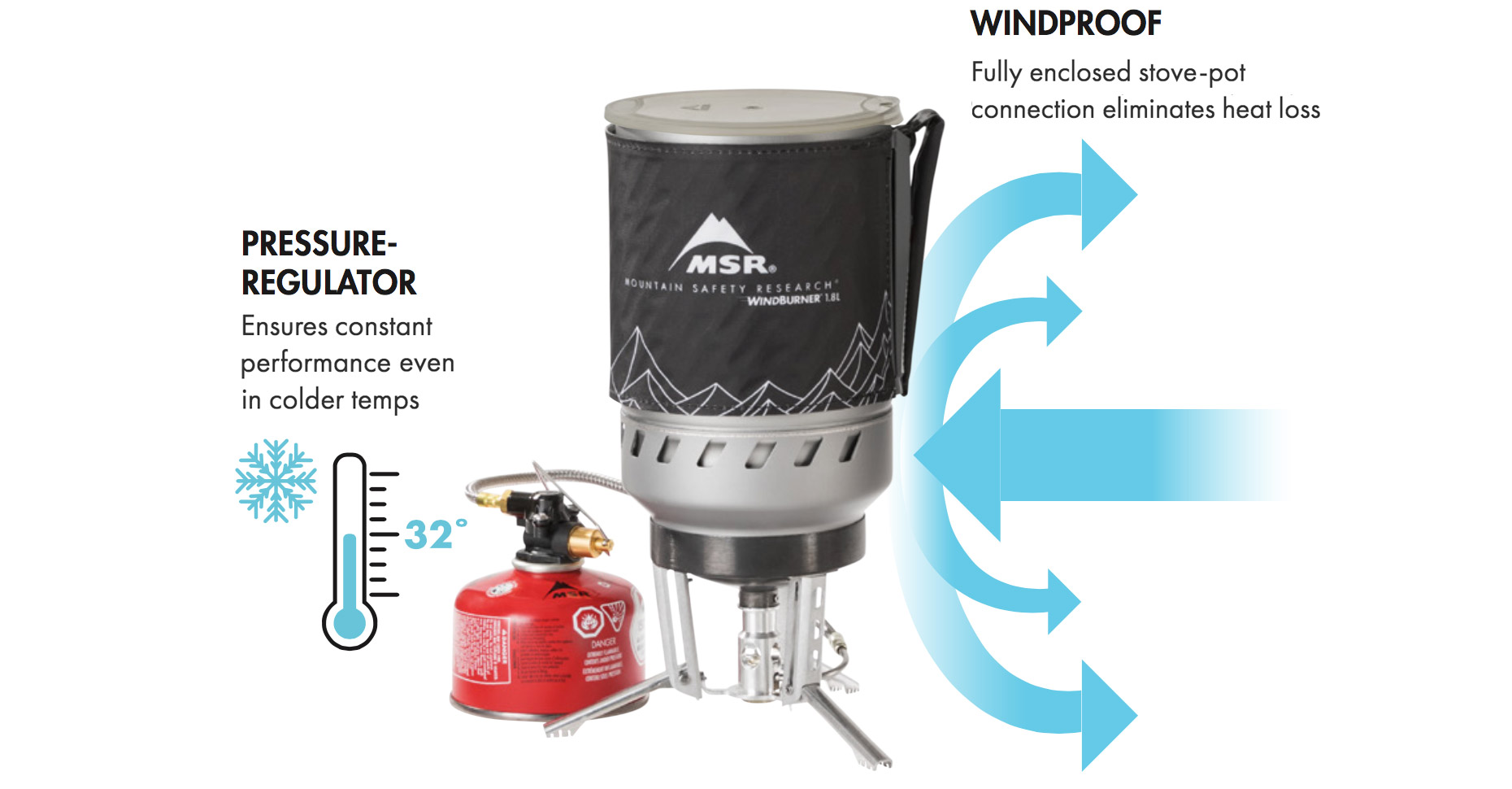 WINDPROOF
Fully enclosed stove-pot connection eliminates heat loss.
PRESSURE-REGULATOR
Ensures constant performance even in colder temps.
Windproof
WindBurner pots shield the burner from the wind. This maximizes heat transfer to the pot, boiling your water fast while using less fuel. WindBurner pots provide this wind protection in two ways.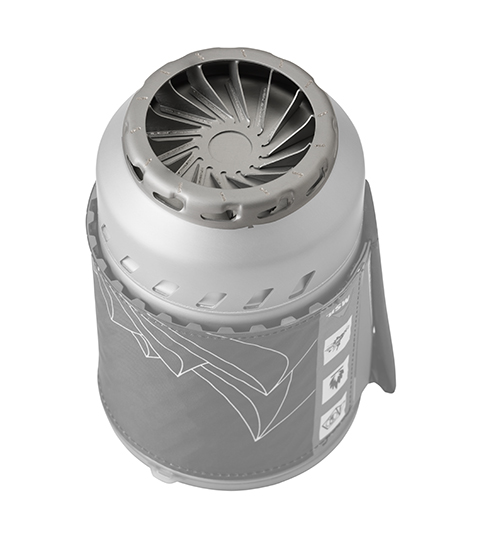 Built-in Heat Exchanger
This powerful exchanger fully encloses the burner to create our fastest boil times.
FEATURED ON:
Personal Pot

Duo Pot

Stock Pot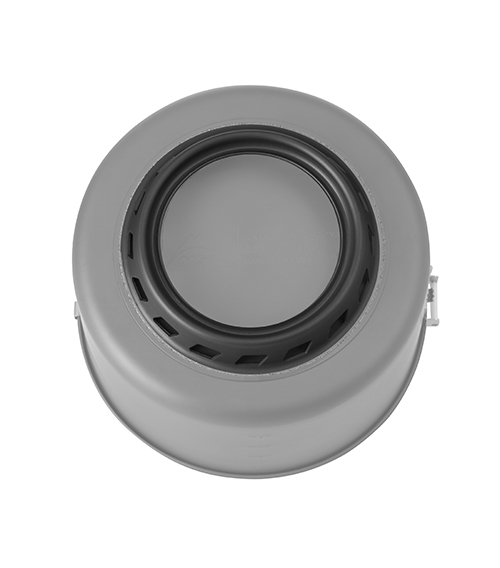 Heat-Capturing Ring
This ring blocks the wind while allowing the heat to spread evenly for simmering and cooking versatility.
FEATURED ON:
Pressure-Regulator
The regulator keeps your stove burning strong even as canister pressure drops due to colder temps or low fuel. This means your stove will perform reliably in real backcountry conditions.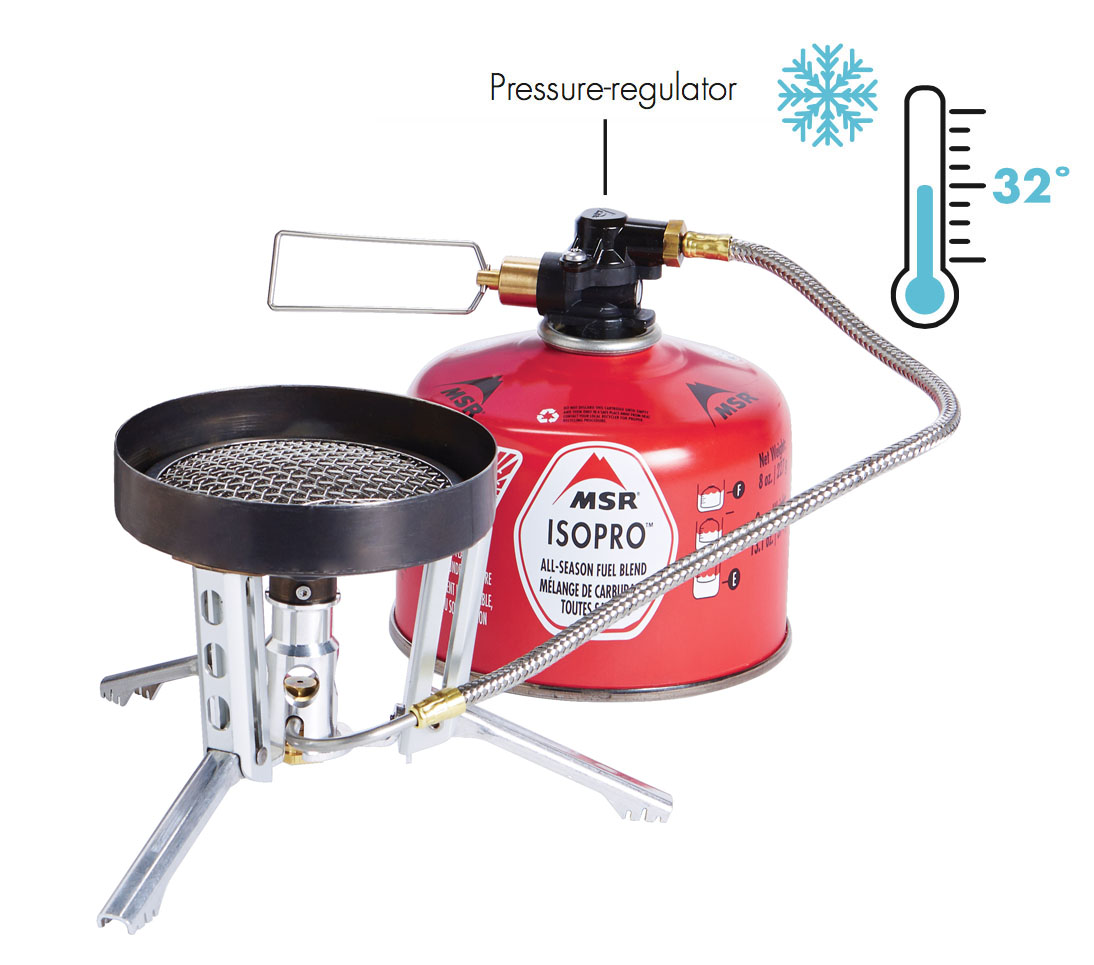 Two Stove Designs
With the new WindBurner systems, we introduce a new remote-canister stove design that allows for greater cooking versatility.
The 1.0 L Personal System continues to feature the original stove design.
Top-mounted stove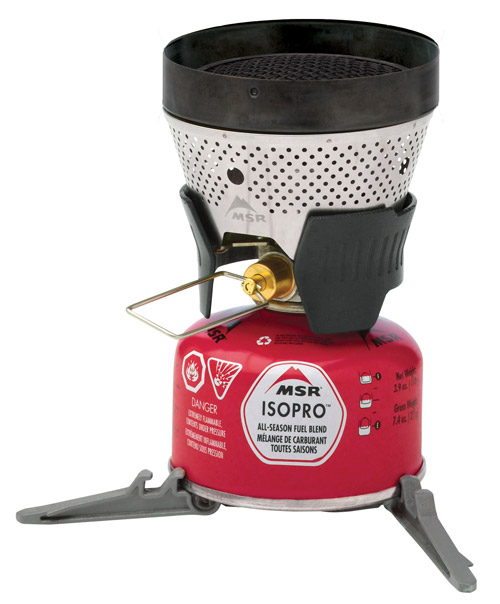 Great for small cooking spaces, and compatible with the WindBurner hanging kit.
COMPATIBLE WITH:
1.0 L Personal Pot

1.8 L Duo Pot

Skillet
*Not for use with Stock and Sauce pots.
NEW! Remote-canister stove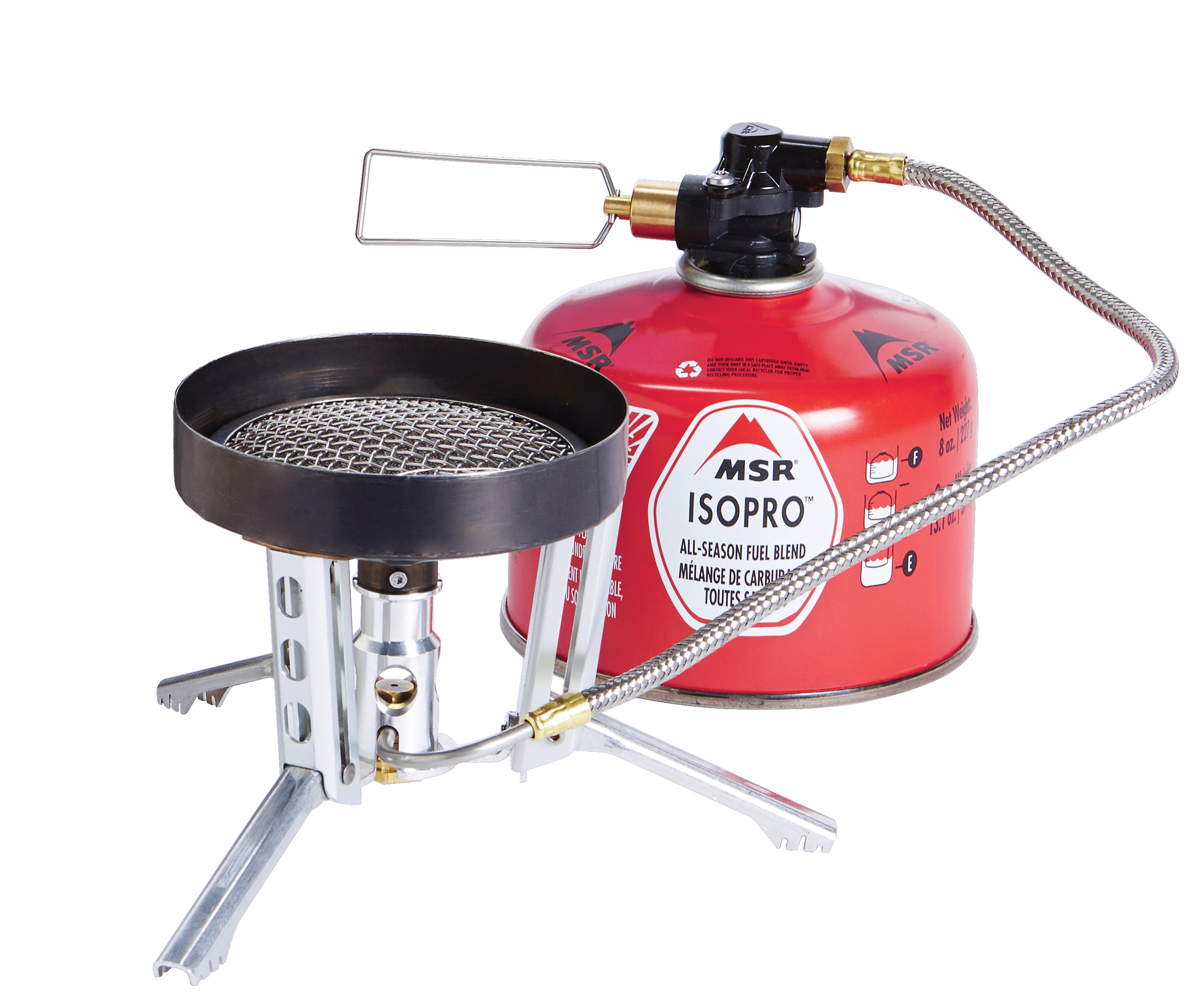 Reduces the height of the overall system, providing greater stability with larger pots.
INCLUDED IN:
Duo System

Group System

Combo System